Applying to the University of Alberta Rheumatology Program
Rheumatology!
We have a strong environment for our rheumatology residents by providing a diverse experience, warm atmosphere, and a strong educational component with the full support of our rheumatology staff over the two years of the residency training program.
Highlights of our program include:
Large catchment area covering Northern Alberta as well the Northwest Territories, with a diverse variety of disease
Friendly approachable staff with an interest in education
A weekly Half Day Fellows Continuity Clinic
Weekly Academic Half Days with emphasis on clinical disease: pathogenesis, an immunology and ethics course
Successful Competence by Design Integration
Regular rheumatology exam preparation
Equal opportunities to work in both the academic and community setting
World class research opportunities
Outreach to Northwest Territory patients
For more information on the application & selection process, please visit the CaRMS (Canadian Resident Matching Service) website. Also, please feel free to contact our program administrator,  mednrhe@ualberta.ca.  Emails unrelated to our residency program should not be directed here.
Program Director: Dr. Sarah Troster
Program Information:
The Rheumatology program is a 2 year program, divided into 13 four-week blocks per year. Candidates must have completed at least 3 years of core internal medicine training prior to starting their subspecialty training.
The first year of the program has its emphasis on clinical rheumatology.
Residents will complete rotations at the University of Alberta Hospital, our academic setting. Here, residents will participate in regular out patient clinics as well as help lead the rheumatology consult service. Rotating resident and medical student education is also important, with expectations to teach both physical examination skills and approaches to rheumatic diseases.
Residents will complete community rotations with one of our participating rheumatologists, attending clinics regularly and completing consults at the community hospitals.
Residents will complete 1-2 months of pediatric rheumatology.
Other off-service rotations include sports medicine, orthopedics, & physiatry.
The second year of the program is more flexible. Residents have the opportunity to focus on more clinical experience, complete electives in areas of interest, research and/or QI projects.
Call Responsibilities:
Call is home call only, with the maximum call of 10 days per block. Call is remunerated as per the Resident Association contract.
Academic Opportunities:
Weekly Academic Half Day
Monthly Journal Club
Monthly City Wide Rheumatology Rounds, discussing interesting and/or difficult cases
Monthly Radiology Rounds, held in conjunction with our MSK radiologists
Weekly Internal Medicine Grand Rounds
Small group Undergraduate MSK teaching
Rotating Resident Education
National and International Conferences with financial support, including but not limited to the annual CRA meeting & ACR meetings, Western Rheumatology Meeting, National Rheumatology Resident's weekend.
Evaluations
Regular formative written and clinical examinations to evaluate progression and for Royal College exam preparation
Regular feedback from the Program Director and your Academic Advisor
Hospitals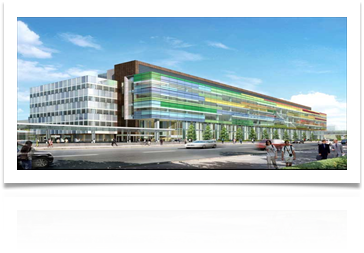 The home base for our rheumatology residents is the University of Alberta Hospital. With over 650 beds, it treats 700,000 patients each year in the heart of the University of Alberta campus. It is a short walk to the River Valley or trendy Old Strathcona. Light Rail Transit brings you right to the hospital entrance. Just having opened in August 2013 is the new Edmonton Clinic, a state-of-the-art dedicated outpatient clinic. On community rheumatology rotations, residents may also see in-patients consults at some of our other hospital facilities, including Royal Alexandra Hospital, Grey Nuns Hospital and Sturgeon Hospital.
Remuneration:
This is negotiated between the health authority and the residents' association. Please click here for further contract details.
Edmonton: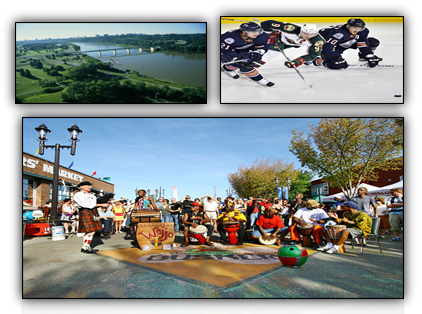 Edmonton is the capital of Alberta, a warm and friendly city of over one million people. Edmonton is well known for a thriving arts and theatre community, and hosts over 30 festivals throughout the year, including North America's largest Fringe Festival, Heritage Days, the Folk Festival, K-Days, & more. Edmonton is home to the longest urban forest in North America, situated along the banks in the pristine River Valley and only steps away from the University of Alberta Hospital. Whyte Avenue is a well known trendy location, televised nationally when the Edmonton Oilers competed in the Stanley Cup. Football is supported through the Elks. And of course shopping is never a problem with North America's largest shopping centre, West Edmonton Mall.
To submit an application, please go to the CaRMS website. Submission deadline is typically late summer each year. To contact the program director, for more information, or for applicants from outside of Canada, please email mednrhe@ualberta.ca.
Please feel free to ask for contact information for current and former residents, as they would be happy to provide you with any information you require.